Just like you, I was just a guest at first, exploring Kirkenes and the surrounding area. From my love for this area and the people here, my passion arose to offer my guests the best experience. On this page I would like to give you a few personal travel tips. I would like to point out that these are my personal opinions! I really hope that you will have a nice stay with us. If you have any further questions, please feel free to contact us.
What to do in Kirkenes?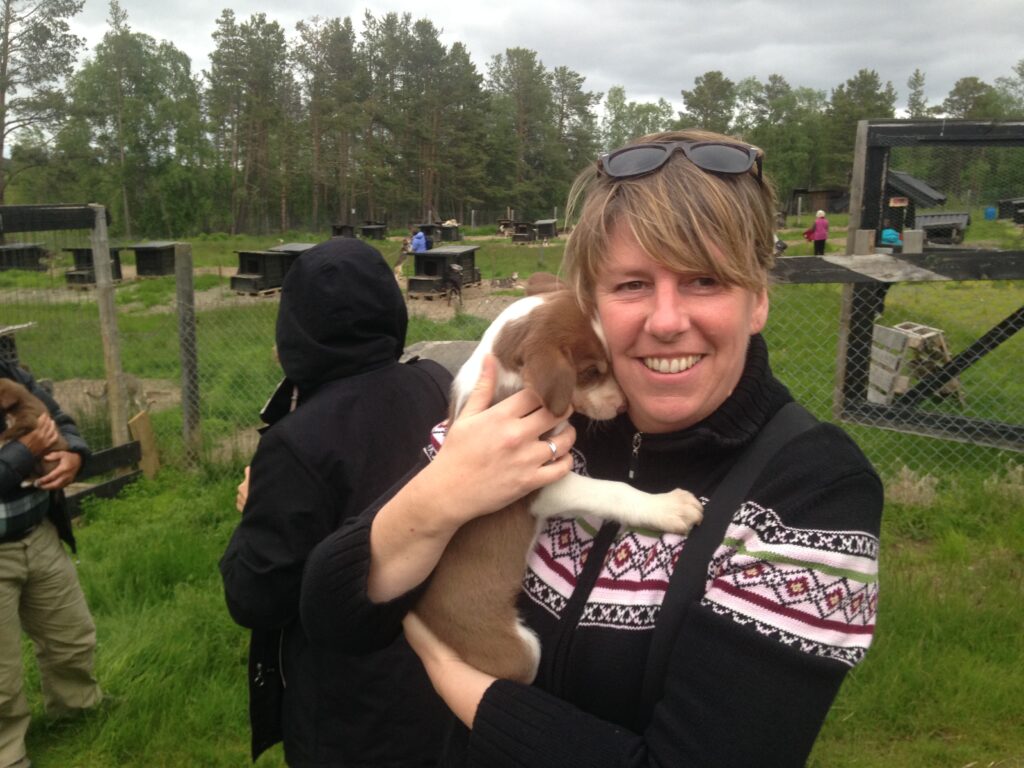 It all depends on how much time you have. Are you traveling by Hurtigrute and you're only here for 3 hours?
Then I recommend a walking tour of the city. There are information boards in various places explaining various topics: history, climate, people, etc.
Visit the pedestrian zone (Dr Wesselsgate) and our shop where you can get free maps and other information. There are also various small shops and at the end of the street is the Amfi shopping center with shops and a pharmacy.

In the pedestrian zone you can visit Terminal B: Terminal B is a project and exhibition space in the middle of Kirkenes' pedestrian street. At Terminal B you can see art exhibitions by professional artists, catch concerts by local and touring musicians, take part in a discussion on topics relevant to the High North, learn new things at workshops and guided tours or buy unique gifts, artworks and books in the store. The program is always changing so discover more at this website www.pikene.no/terminal-b/

I also recommed to visit the Andersgrotta – Kirkenes largest bomb shelter, built in 1941. Kirkenes was one of the most strategically important places in Europe during World War 2, and was one of the most bombed cities in the world. Learn about the lives of civilians during wartime. The visit lasts approximately 45 minutes. A film will be shown (10 minutes) about Kirkenes during the 2nd WW. For booking and opening hours: www.snowhotelkirkenes.com/activities

A visit to the Grenseland Museum is well worth it. It is open from 09.00 – 15.00 (in summer until 17.00). About 15 minutes walk from the center. More information about the museum: www.visitkirkenes.info/en/diy/borderland-museum/

Or book a city walk with a local guide, 1 hour:
in summer (from May – Nov): www.bookingkirkenes.no/produkt/ks02-guided-walk-kirkenes-town-with-local-guide/
in winter (from Dec-April): www.bookingkirkenes.no/produkt/ki90-kirkenes-sightseeing-walking-kick-sledge-tour-in-kirkenes-centrum/

We also offer an excursion with minibus and local guide (English, Norwegian or German): Kirkenes Sightseeing with pick up at Hurtigruten pier at 9am, return at 11am:
in summer (from May – Nov): www.bookingkirkenes.no/produkt/ks06-kirkenes-sightseeing-and-russian-border-2-hours-private-tour/
in winter (Dec – April): www.bookingkirkenes.no/produkt/ki31-kirkenes-sightseeing-and-visit-at-the-russian-border-2-hours-private-tour/
If you stay with us for one or several days, a king crab safari is a must www.bookingkirkenes.no/shop/
We recommend also a visit to the Pasvik valley and the National Park Visitor Center www.visitkirkenes.info/en/a-leverandr/visitor-centre-ovre-pasvik-national-park/
Or in Bugøynes and Neiden. My favorite place in summer is Grense Jakobselv with the white sandy beach and the azure sea. You can find a good overview here: www.visitkirkenes.info/en/arctic-living/
Where to stay?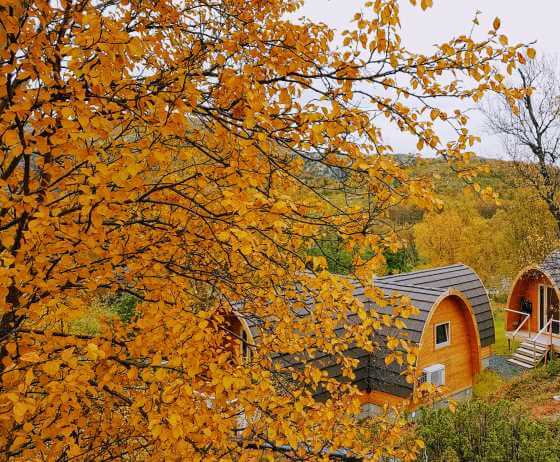 In Kirkenes we have a selection of hotels and private accommodation. In the outskirts there are guest houses, private accommodation and cabins. You can find an overview here. Please book directly with the provider www.visitkirkenes.info/en/sleep/
Or check also this page for accommodation in Kirkenes: www.bookingkirkenes.no/facts-about-kirkenes/
A little insider tip is Birk Husky's guest house. I think this place is beautiful, situated on the Pasvik river. So nice that I celebrated my wedding here. This overnight stay can be booked directly with Birk Husky. Or also in combination with dog sled tours directly with us: www.bookingkirkenes.no/produkt/ki29a-daytrip-by-dog-sledge-in-the-norwegian-russian-borderland-with-overnight-stay/
www.bookingkirkenes.no/produkt/ki14-dog-sledge-trip-in-norwegian-russian-borderland-incl-dinner-and-overnight-stay-in-pasvik
Where to eat?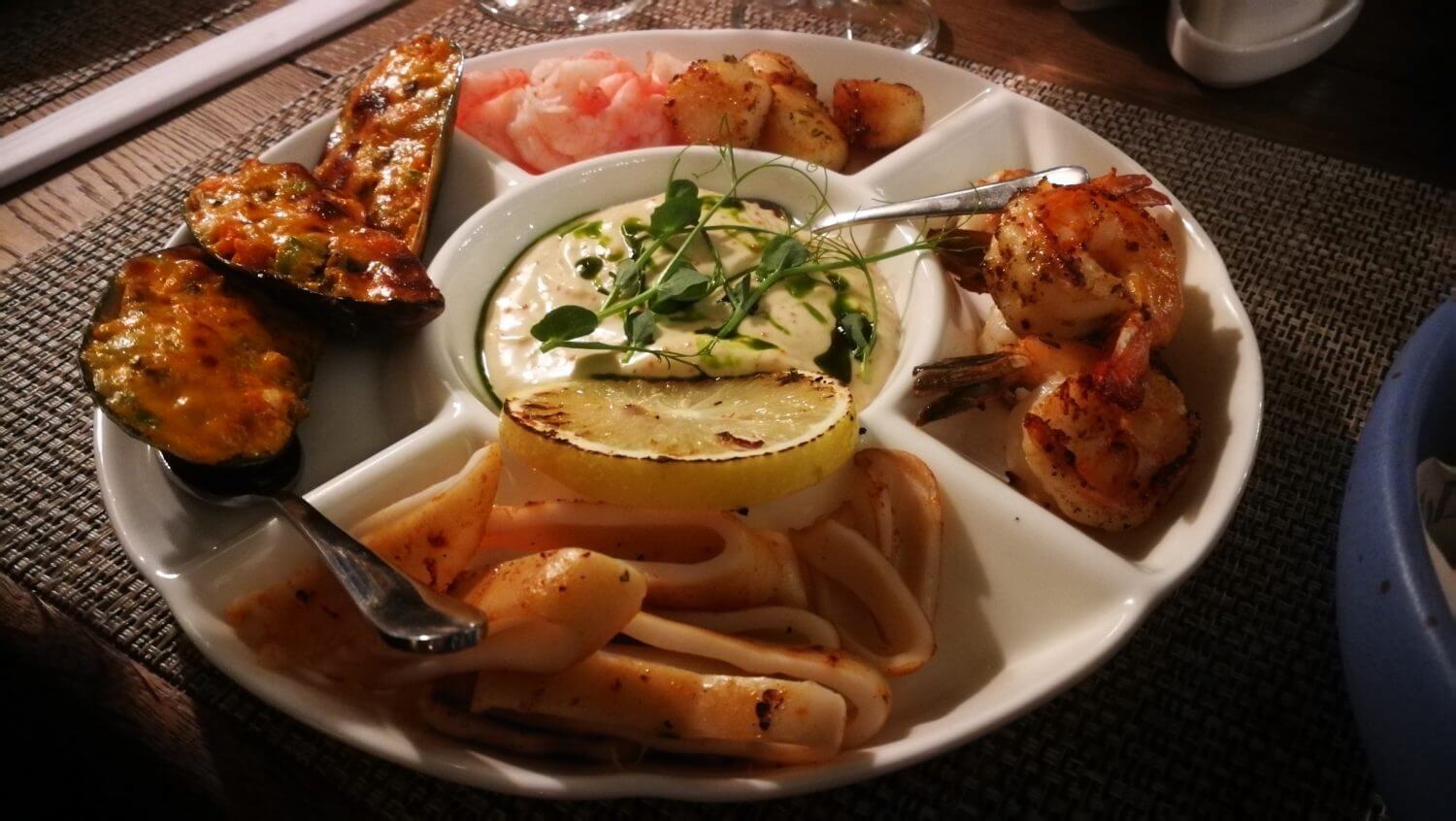 Where to eat in Kirkenes:
Kirkenes is small and the restaurants in town are all 10 minutes walk from the hotels in the pedestrian area and side streets
Aurora Restobar in Dr Wesselsgate is a good tapas restaurant but also offers other dishes based on fish and meat. For more info: www.facebook.com/aurorarestokirkenes/
Surf & Turf in Dr Wesselsgate is good and cozy, there is everything from pasta, fish, meat or salads. For more info: https://m.facebook.com/profile.php?id=100063825819290
Thon Hotel is the only restaurant in town that offers fresh king crab food. And of course other dishes www.thonhotels.com/our-hotels/norway/kirkenes/thon-hotel-kirkenes/#Food-and-drink
Scandic Hotel Restaurant https://www.scandichotels.com/hotels/norway/kirkenes/scandic-kirkenes/restaurant-bar/
China Restaurant Shanghai, Dr Wesselsgate 3. Tasty chinese food. Also take away. https://www.facebook.com/ShanghaiKirkenes/
Thai food at Bangkok Restaurant. Dr Wesselsgate 9. Good thai food freshly made, also take away . www.facebook.com/BangkokRestaurantogTakeaway/
Ritz Ribago Dr Wesselsgate 17 offers pizza, salads, burgers and pasta. www.facebook.com/ritzkirkenes/
Snowhotel Restaurant: Good local food. 3 course menu. Very cozy (warm) restaurant by the fjord and located directly at the snow hotel. 6 km from Kirkenes. Table ordering before 14.00 www.snowhotelkirkenes.com/restaurants or book a package including transfer, visit snowhotel and 3 course dinner here: www.bookingkirkenes.no/produkt/ki28-snowhotel-visit-incl-dinner/
For lunch or early dinner we recommend Cafe Visit, Havneveien 1. Open 10.00 – 17.00. Good homemade Norwegian food. www.facebook.com/kafevisitkirkenes/
A good beer or a glass of wine after dinner?
Visit Pub1 in the heart of Kirkenes. Everyone meets there as it is the only pub in Kirkenes www.facebook.com/Pub1Kirkenes/
Outside of Kirkenes there are the following restaurants and guesthouses that we are happy to recommend:
In Pasvik valley: Svanhovd, located 45 km south of Kirkenes in Svanvik. www.visitkirkenes.info/en/restauranter/svanhovd/
In Neiden: Neiden Fjellstue, located 40 km west of Kirkenes, close to the Finish border. www.visitkirkenes.info/en/restauranter/neiden-fjellstue/
In Bugøynes: Bistro, located 100 km west of Kirkenes, in the beautiful fishing village. www.visitbugoynes.no/restaurant-bistroen/
A good cup of coffee?
A little insider tip is Johnnys Lunch Bar, Kjelland Torkildsensgate 7, with good Italian coffee and espresso. There are also small dishes, salads, focaccia and lots of delicious things, also sweets. Lunch at Johnny's! I can only recommend www.facebook.com/johnnyslunchbar/
There are really good homemade cakes at Amundsens bakeri & konditori (GoBiten), Dr Wesselsgate 17. A cozy cafe in the heart of Kirkenes. Here you can also get small lunch dishes and good coffee. www.facebook.com/amundsensbakeri/